Thank You for Contacting Us!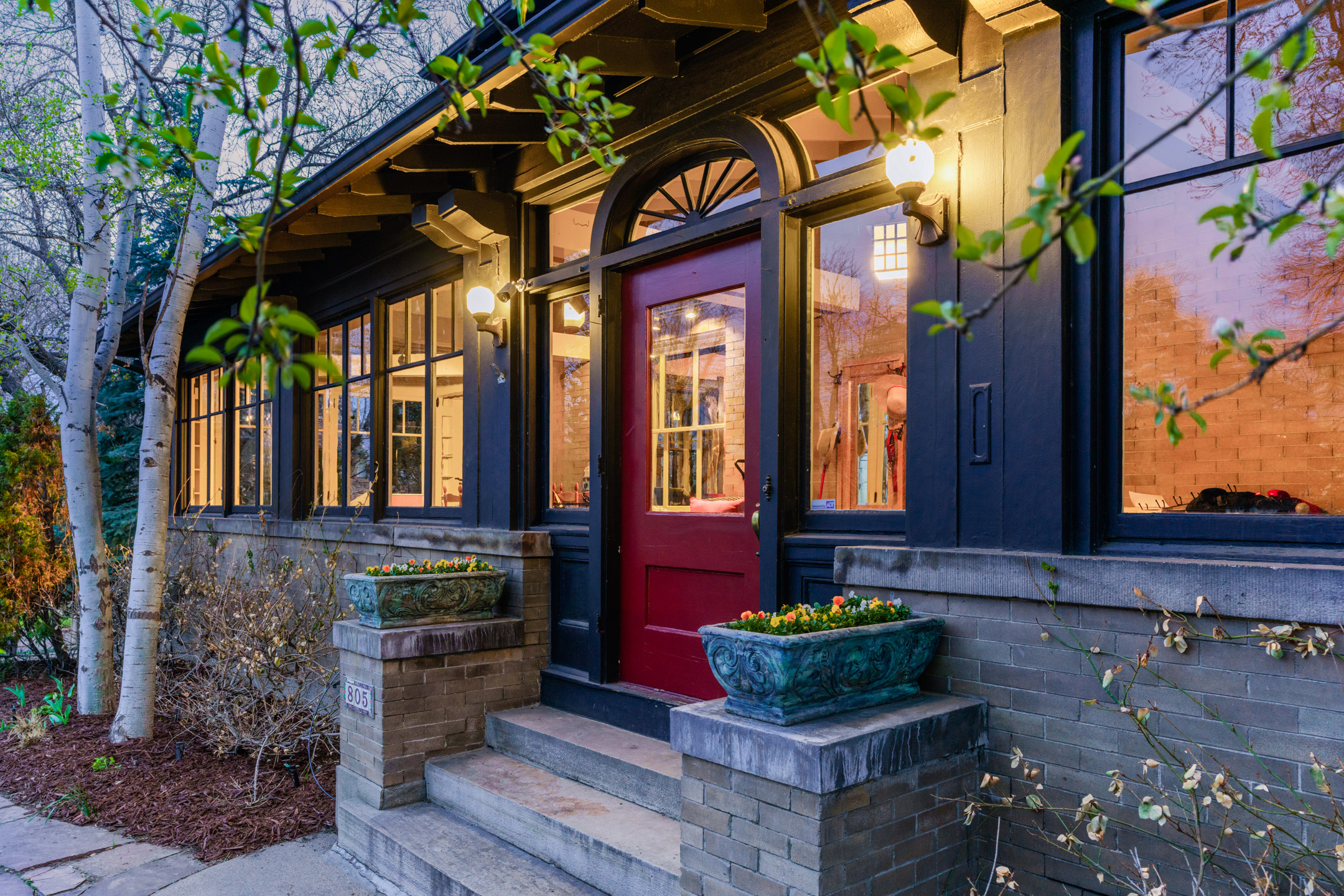 We are happy you have reached out! We will never sell or share your information. All agents are part of our team in Denver, CO
If you prefer to contact us directly:
Office: 165 S Union Blvd, Lakewood, CO 80228
(720) 214-6900 8:00-5:00 M-F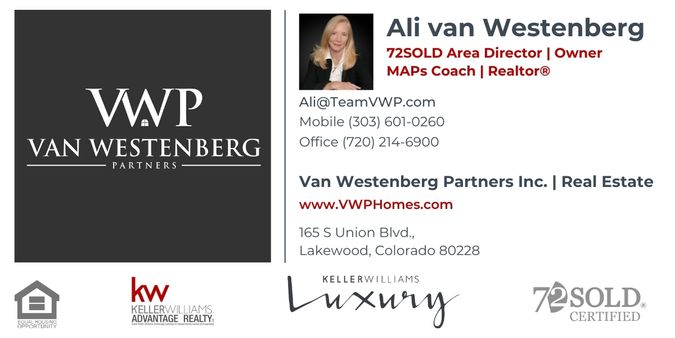 Client Reviews
'The team at VWP helped us buy and later sell our first home. Each transaction was smooth from start to finish. We went under contract within the first weekend thanks to their marketing efforts and cleaning crews. This team is amazing!'
Brandi Ruff
"The team at Van Westenberg Partners were extremely helpful in selling and buying a home. I've worked with Ben twice now to buy a home and both times, he was able to find a lot of options that would work for our family. When looking at houses, he was extremely knowledgeable and was able to provide references for different types of work that would need to be done for the house.'
The entire team is quick to respond and great at answering any concerns/questions I may have. Rick is great at getting the contract and paperwork out to make sure that closing happens on time. They work as a team to make sure that my needs as a client are met.
The team did a great job with the pictures of our house when we wanted to sell and we were able to get almost 40k over our asking price as a result of the traffic we got through our home. Throughout the entire process of selling our home, the team provided us with great support and advice on how to get top dollar for our home.
Overall, it is a great experience with Van Westenberg Partners and I know that the next house buying/selling experience I will give them a call!"
Brian Kam
"

Ali and her team at the Van Westenberg Partners are amazing to work with! Their marketing plan is one of the best we have experienced. The team really took the work out of selling our home. They cover every aspect of the sale from the first consultation to final close. Working with them was a delight and huge help to us. I highly recommend them if you are considering selling your home."
Roger Smith
"
Positive:
Professionalism, Quality, Responsiveness, Value
Working with Ali van Westenberg and her team towards the purchase of our home in Littleton was a pleasure. The team was really easy to work with and they provided thorough and expert knowledge of the area. They led us through the multiple rounds of negotiation to get a price we were comfortable with. Their professionalism, honesty and work ethic were much appreciated."
Richard Adami
"

I worked with the van Westenberg Partners to both buy and sell a house and couldn't be happier with the service they provided. Bill and Ali possess all the traits you need from an agent - professional, friendly, knowledgeable, and skillful negotiators. Their knowledge of the real estate market and the trends over the last 10+ years helped us to buy and sell our houses quickly and for a great price. Having Rick and Angie help with contracts, vendors, and answering questions ranging from roofing to sewer lines to contract language gave us peace of mind throughout a very complex process. I cannot recommend this company enough!"
Peter Cole
"

What a great experience selling our house and finding our dream home with Ben at The Van Westenberg Real Estate Partners! Ben worked diligently in finding a home that exceeds our greatest expectations and was extremely professional and knowledgeable in listing ours. Once we were ready to go under contract, Rick took over the process with a seamless transition. We are so grateful. Moving with 4 small kids and a newborn seemed impossible, but with the Van Westenberg group our move seemed effortless."
Brandon Diegel
"The Van Westenberg team was absolutely the BEST decision we made when selling our home. From the very start, they were complete professionals, putting our minds at ease and baby stepping us through the entire process. We can't thank them enough for the amazing job they did, and we would recommend them to anyone!"
Melissa McConnell
Wendy Hitzges was an absolute pleasure to work with!!!! Our purchase was super complicated and without Wendy I don't think it would have worked out. She had to make multiple contracts and amend extend multiple times, and with each new contract she explained to us all the details so we understood what we were agreeing to.
Sarah Pino